Self-Managed Super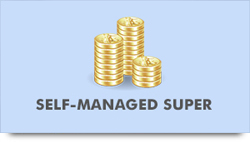 We are experts in all aspects of self-managed superannuation from fund establishment, estate planning, to payment of retirement benefits and death benefits.
We look after all the administration, accounting, audit and tax requirements that SMSFs need to meet so that you can be confident your fund remains fully compliant.
Let us help you with all your superannuation needs and set you on the right path to a beautiful financial future.
Following changes to the regulatory compliance regime that became effective on 1 July 2016, The Trustee for ALM Partners Unit Trust T/A ALM Williams Advisors Pty Ltd is a Corporate Authorised Representative (No. 001245843) of SMSF Advisers Network Pty Ltd, AFSL No. 430062 which authorises our firm to continue to provide superannuation advice to our valued clients.
Sam Saad – Authorised Representative No. 1245844
Michael Williams – Authorised Representative No. 1245845
Anthony Lamanna – Authorised Representative No. 1248023
are Authorised Representatives of ALM Williams Advisors Pty Ltd.
A copy of our Financial Services Guide can be found here.
SMSF Advisers Network is located at 29-33 Palmerston Crescent, South Melbourne VIC 3205 and can be contacted on:
Phone: (03) 9209 9999
Fax: (03) 9686 4744
Website: www.smsfadvisersnetwork.com.au
ABN: 64 155 907 681